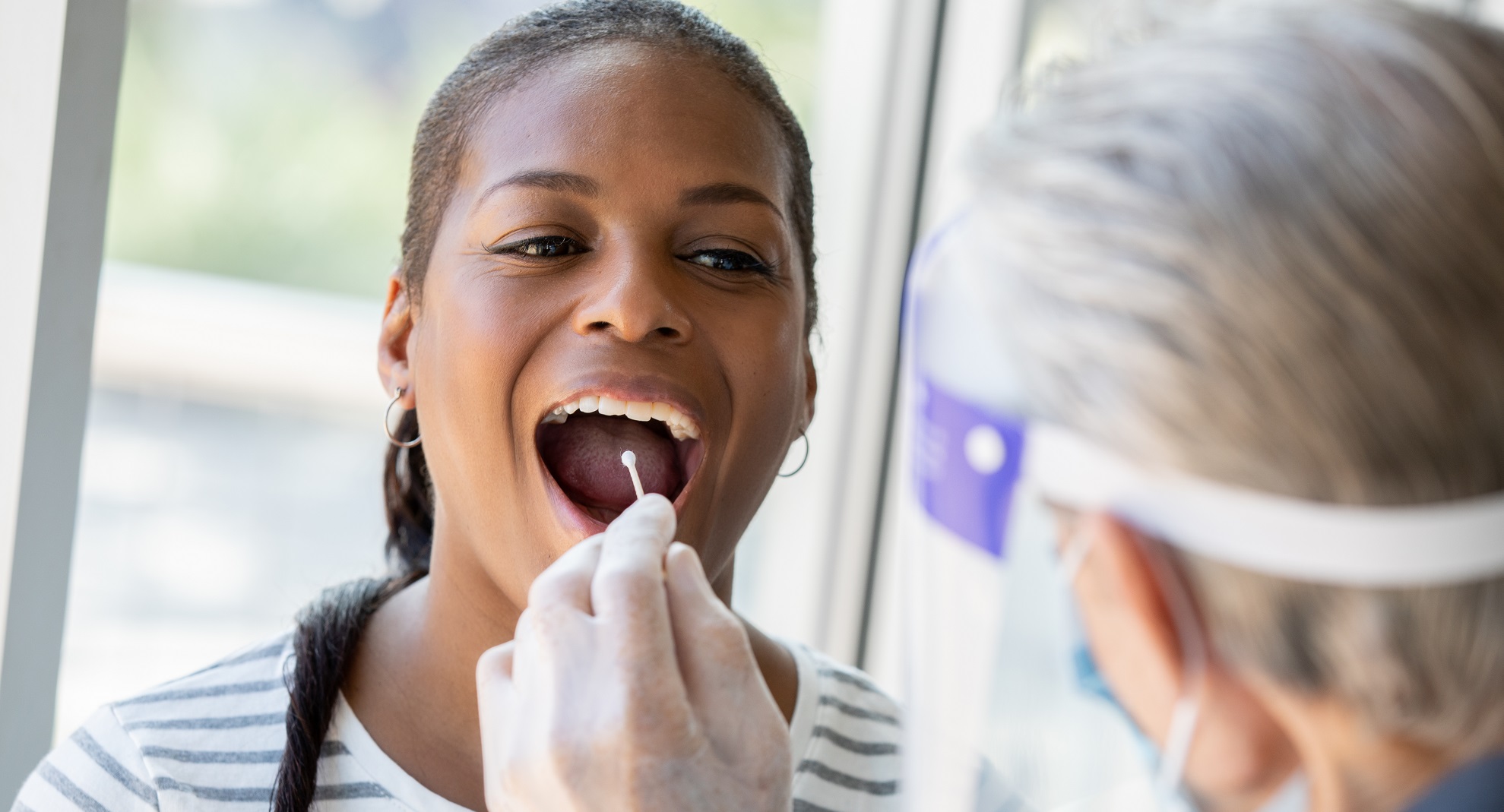 People from all minority ethnic groups (apart from Chinese and mixed-race groups) are disproportionately affected by COVID-19.
In particular, black men and women are nearly twice as likely as white people to die from COVID-19. We need to understand why and tackle this urgently through health research.
We encourage you, using this website, to learn more about taking part in health research so that you understand what's involved and be able to find studies happening near you and how to get involved in COVID-19 research.
An appeal from the Centre for BME Health
The Centre for Black and Minority Ethnic (BME) Health researches issues affecting the health and wellbeing of ethnic and migrant communities. Their aim is to address inequalities in health care access and health outcomes and they provide a range of resources to support this aim.
In this video, Omid Djalili (a British stand-up comedian, actor, and writer) who, together with some guest friends, urges you to come forward to help.
To illustrate how people from different communities have been affected by the pandemic and to underline the importance of COVID-19 research, we have created seven short films to tell stories based on real patient experiences and conversations.
Varsha's story and Asif's story are also available in punjabi.
Types of COVID-19 research - translations
If you or a family member decide to volunteer to take part in COVID-19 research, you are likely to be invited to take part in one of two types of studies:
Where volunteers who've signed up are given a new treatment or medicine. Researchers then study the effects of that treatment on the volunteers. The treatment is known as an intervention and could be a drug, a counselling service, xray, some information or training.
This video is also available in:
Bangla / Hindi / Mandarin / Polish / Romanian / Russian / Sylheti / Urdu
Where the study team observe the effects and behaviours on a wider group of people and then use this information to make a decision. A good example of this would be a survey or questionnaire.
This video is also available in:
Bangla / Hindi / Italian / Polish / Romanian / Russian / Sylheti / Urdu
These videos were produced by Barts Health NHS Trust in London.
Related NIHR news stories
We want you to learn about research, and then, providing you are comfortable, find out how you might be able to help with COVID-19 research. Follow these links to learn more about the research journey for volunteers.