Research is vital to tackle COVID-19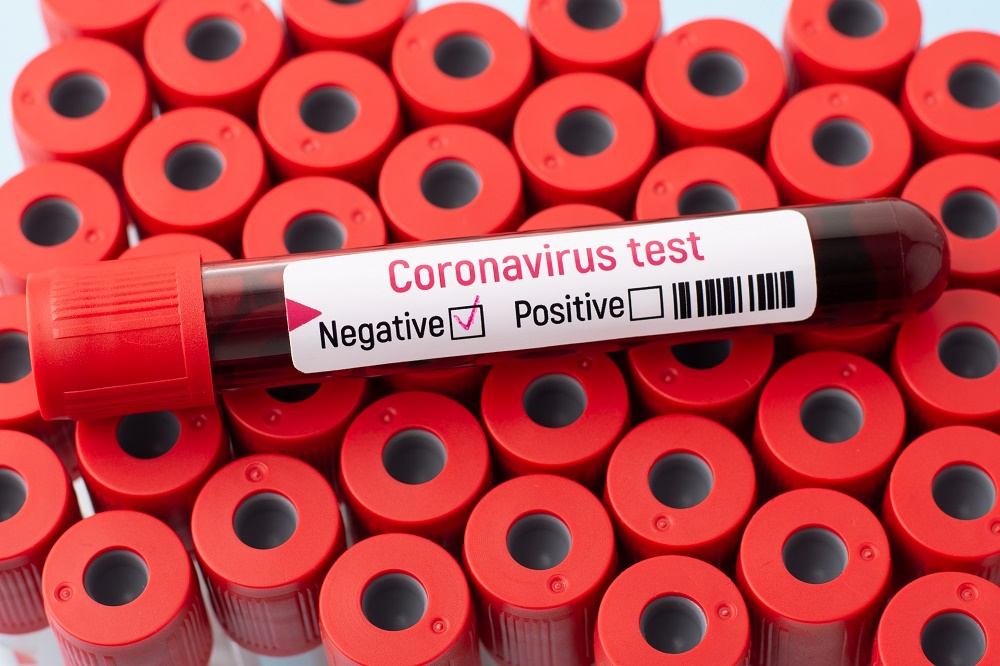 Volunteering to take part in COVID-19 research can help us tackle the virus. Research has already found several treatments for COVID-19, and with your help we can achieve even more.
You can help whether or not you think you've had coronavirus. There are lots of studies happening around the country, each with different eligibility criteria. You can see a full list of the more than sixty studies that the NIHR is supporting here. You can find out below about some studies you can choose to take part in, as well as reading about other important research happening in hospitals. All of these studies have been prioritised by the government and the NIHR is supporting their delivery across the country.
NHS Vaccine Research Registry - Anyone who has not had COVID-19 can sign up to be contacted to take part in vaccine studies. By signing up to the NHS Vaccine Research Registry, you are letting researchers know that you are happy for them to contact you if they think you might be suitable to take part in their studies. It might be that different vaccines are needed for different groups of people, so a number of different studies are taking place. The registry is open to all UK residents aged 18 and over.
A wide range of research is being done into COVID-19, to help us to understand more about it and identify potential treatments, some examples are below. For most COVID-19 studies, you will be approached by a healthcare professional if they think you are suitable to take part. However, you can self-enrol on the PRINCIPLE study if you meet the criteria and the Mass Science app is a self-enrolment study, open to anyone with a wearable fitness device.
Examples of research currently taking place include:
The PRINCIPLE study is for people aged 65 or over with symptoms of COVID-19 or those aged 50 to 64 with symptoms of COVID-19 and other specific health conditions. The study is looking to find treatments for the over 50s that can be taken at home, helping them to get better quickly and prevent them from needing to go to hospital.
The Post-Hospitalised COVID-19 study which looks into the long-term effects of COVID-19 on hospitalised patients. As well as aiming to improve the longer term physical and mental health of patients, the study looks at how individual characteristics such as gender or ethnicity influence recovery.
The RECOVERY trial which is currently testing a new investigational antiviral treatment, specifically designed for COVID-19. The study team is evaluating the drug's impact on mortality, hospital stays and the need for ventilation. (The RECOVERY trial previously found dexamethasone to be an effective treatment for some patients critically ill with COVID-19).
The investigation of the Mass Science app to see if wearable devices such as Fitbits can help determine how COVID-19 spreads and affects mental and physical health.
A number of other studies are only available to hospitalised patients and your healthcare team will provide the details if you are hospitalised with COVID-19 and they think you could meet the criteria to take part.
You might want to think about whether you would like to take part in research to help find treatments for COVID-19, if you were unwell and hospitalised. It could be useful to speak to your family about your feelings on taking part in research so they know your wishes in advance, should you get ill and need to go into hospital.
There are a number of studies available for those with a COVID diagnosis. These include:
The PRINCIPLE study is looking to find treatments for the over 50s that can be taken at home.
The GenOMICC COVID-19 Study is looking for people over the age of 18 who tested positively for COVID-19. This study is led by the GenOMICC consortium and Genomics England and aims to find out why some people are more severely affected by the virus than others by analysing and comparing whole genome sequences.
The canine detection study whereby dogs are being trained to detect people with coronavirus to prevent the spread of infection.
For more information visit 'Studies for those with a COVID-19 diagnosis'.
How to find out more
If you are interested in finding out more about any of the COVID-19 studies, including those being run in hospitals, please visit the urgent public health COVID-19 studies. Our FAQs about COVID-19 research and FAQs about the vaccine registry might also be helpful.