Medical research is playing a key role in bringing the COVID-19 pandemic under control. The UK is delivering pioneering research studies into COVID-19, including to develop treatments and vaccines.
We need as many people as possible, from every part of the UK's population to consider taking part in these studies and help the NHS find the solution.
To illustrate how people from different communities have been affected by the pandemic and to underline the importance of COVID-19 research, we have created seven short films to tell stories based on real patient experiences and conversations.
We hope they will inspire you to learn more about taking part in research.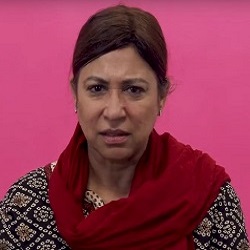 Crossing the Line
Varsha shares a positive experience of being involved in the PRINCIPLE trial in the community. She talks about some of the misconceptions and challenges of participation in clinical trials for the older Punjabi community.
Written By: Sudha Bhuchar
Performed by: Shaheen Khan (Mum in Bend it Like Beckham)
---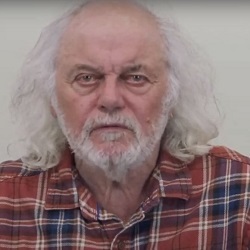 Carrots and Marigolds

Ed doesn't do email. "There's something about me trying drugs that I don't want to do". He has a conversation with his niece on the allotment about a letter from his GP and together they unpick the myths he holds about what research looks like and how it feels.
Written by: Jonathan Hall
Performed by: David Sterne (Bishop in Gentleman Jack)
---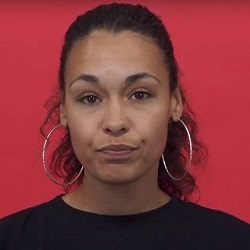 Chicken Pepper Soup
Ife's dad is part of a vulnerable shielded group. She talks about the impact of him getting COVID-19 and his reluctance of taking part in research. She reassures him it is important to give back to the NHS and help other families.
Written by: Farah Najib
Performed by: Adaya Henry (Stacey Winwood in BBC Drama series Doctors)
---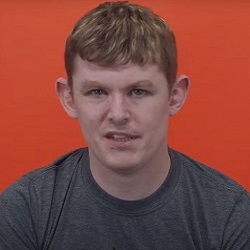 Important Person
"Taking part isn't about being posh - we're all in it together" says Ollie. He lives in a high rise block of flats and lost his Dad to COVID-19. His Dad refused to take part in research. They reflect on his death and explore their own feelings about research as a result.
Written by: Judith Johnson
Casting: Blayne Kelly (Luke Brennan in the film On the Ball)
---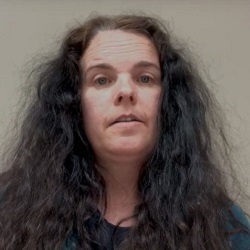 An Awkward Fit
Kirsty is a clinical trial coordinator in her early thirties who uses a wheelchair. She works at a hospital and is directly involved in the setting up of a COVID-19 study. She is looking for ways in which she can help engage the older population in research to help successfully deliver the trials she works on.
Written by: Leanne Allen
Performed by: Cherylee Houston (Izzy in Coronation Street)
---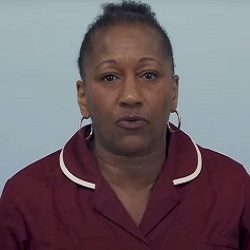 The Call
Trudy is a carer. Her husband is in intensive care after contracting COVID-19. She has tested negative so can continue in her caring role. She has a conversation whilst on a visit, about the importance of talking to family members about participation in research.
Written by: Sarah Daniels
Performed by: Clare Perkins (Cora in Eastenders)
---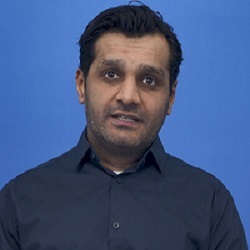 Shoulder to Shoulder

Asif shares a very emotional account of his family's journey through COVID-19 and how losing his father has affected him. The funeral ceremony and prayers shared behind face masks. His brother consented to taking part in the plasma trial and he talks about his feelings towards his brother's contribution and how inspiring he is.
Written by: Sudha Bhuchar
Performed by: Peter Singh (Mr Nadim in BBC Drama Three Girls)
Each monologue is approximately eight minutes long.
You may wish to view the videos by yourself, or as part of a wider group discussion or training session to talk about some of the issues facing communities over the past few months.
The videos can be shared on many social media platforms (Twitter, WhatsApp, Facebook) using the YouTube 'Share' functionality, and we would encourage you to share with any individuals or organisations you feel would increase their reach. Please contact us if you have any questions about how to use the monologues or for any additional information or material you may need.
At the top of each of the following pages, use the links at the top of the page to navigate around the collection.
COVID and Me - Vaccine stories
If you've enjoyed this collection, we've created a series of new videos which focus on vaccine research.
Background to this project
These short films were informed by a series of workshops which explored the subject of the barriers and enablers to involvement in research studies from the perspective of the professionals, public and patients. Playwrights used conversations from the workshops to create fictional stories and the stories have been performed by actors.
They were produced in partnership with Theatre of Debate and the University of Leeds. They aim to:
Help members of the public understand the role that clinical trial research will play in helping to end the COVID-19 pandemic

Demonstrate that it is useful to discuss taking part in research studies with friends and family

Explain the process of giving your permission to take part

Encourage as many different communities to take part, to help ensure we find a treatment for everyone
These films are fictional pieces of storytelling drama funded by the National Institute for Health and Care Research (NIHR). The content of each film is an artistic interpretation based on authentic patient voices and therefore, the views expressed are not necessarily those of the NHS, the NIHR or the Department of Health and Social Care or the collaborating organisations.
It is always your decision to take part in a research study. So that you can make a fully informed decision about whether to take part, the research team will provide you with full information about the research, including the risks. While all research in the UK has to follow strict safety and ethical standards, every drug or treatment has some risks and the research team will inform you about these.